Baron Fisher '26
For five weeks this summer, I studied at an intensive Chinese language program at National Cheng Kung University in Tainan, Taiwan. My academic schedule consisted of a two-hour small group class that met five days a week and three electives that met once a week. For my electives, I selected Martial Arts and Tai Chi, pronunciation, and grammar.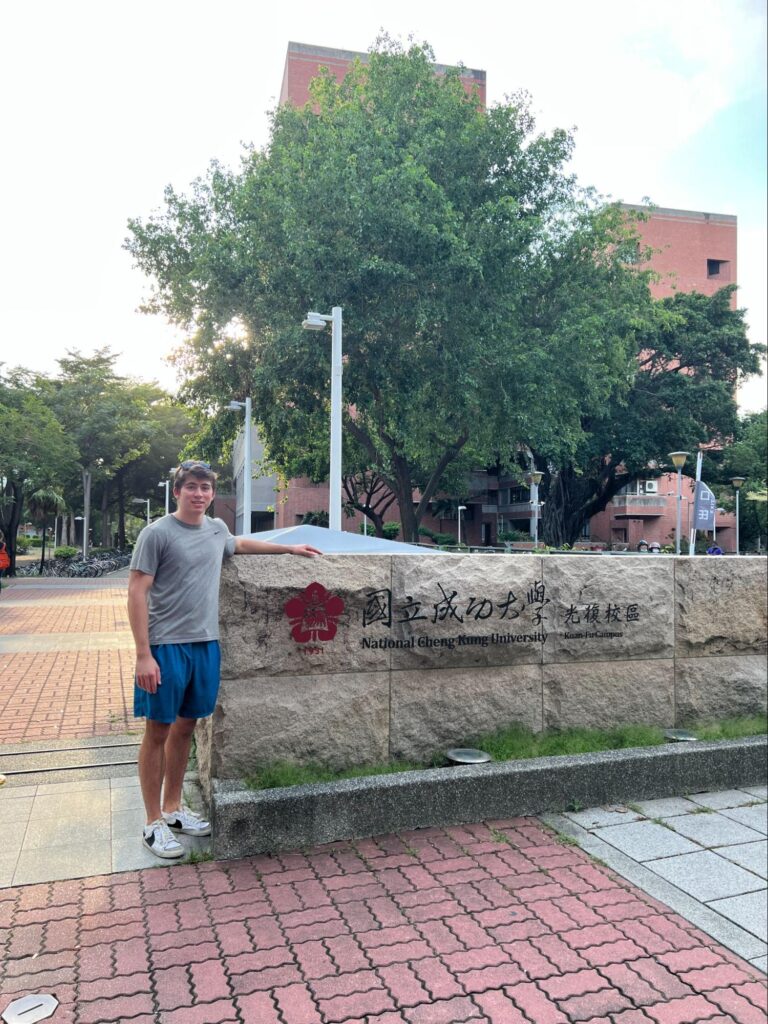 Being immersed in a learning environment with students from all over the world, many of whom did not speak English, was a very cool experience. Just in my ten-person small group class, I had classmates from Korea, Vietnam, Thailand, Indonesia, Norway, and Jordan. The situation compelled me to quickly advance my elementary Chinese skills so that I could have conversations. It was so interesting to hear about my classmates' backgrounds and their motivations for wanting to learn the language. For example, I learned my classmate from Korea was in the program because he would like to open a Korean restaurant in Taiwan. Even though it could be challenging to develop close connections with classmates through only speaking Chinese, there were a lot of students from the US and UK who were also taking classes at NCKU who were easy to befriend.
Exploring Taiwan in my free time was a highlight. Taiwan has an excellent public transit system so it was easy to get to other cities. It was clean and relatively inexpensive, and the Taiwan High-Speed Rail was a super fast way to travel across the island. Many Taiwanese students were excited to meet English speakers, and they showed us around to night markets, restaurants, beaches, and holiday celebrations like the Dragon Boat Festival. There was a basketball court outside of my dorm, so I played with NCKU students a few times a week. You definitely have to be a good basketball player to compete with them, which I am not. But, I did learn many colloquial terms used while playing pickup basketball, and they were very friendly and invited anyone to play.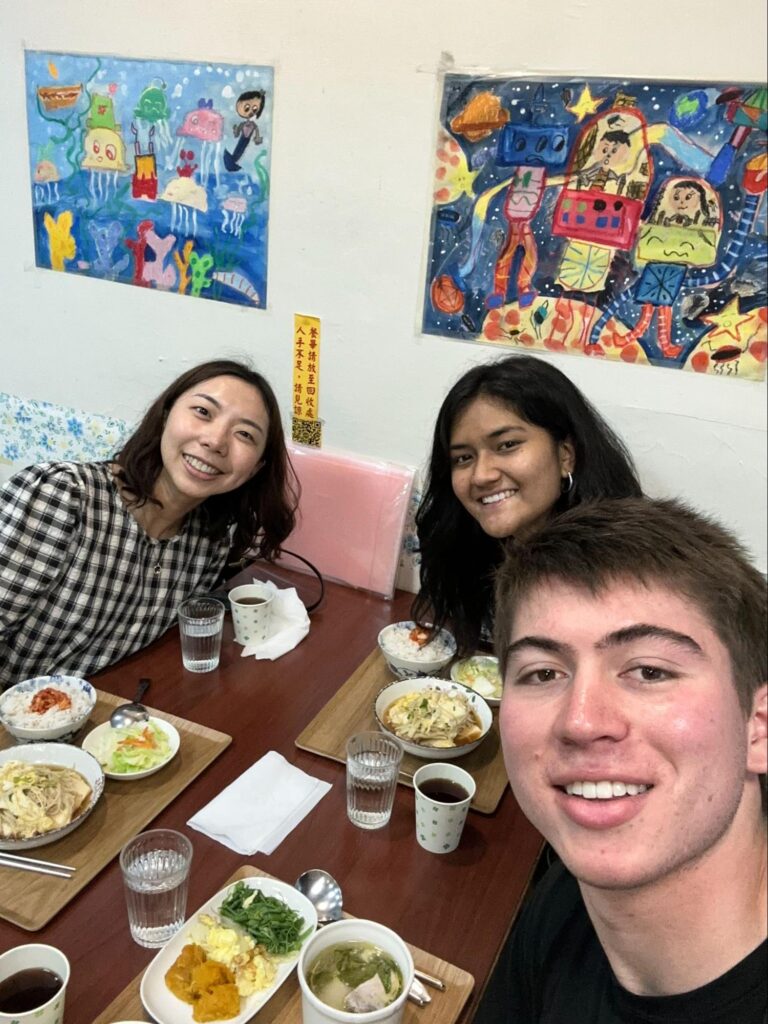 The most gratifying part of my experience was the real-world application of my Chinese. It was amazing that after studying Chinese for only one year, I created strong connections to a community in a part of the world whose language and culture seem so distant and different than the US. I found there were a lot of different cultural norms such as people almost everywhere taking naps during the day in public, the popularity of scooters to get around, not being able to eat or drink on the subway, and that people would not jaywalk even if there were no cars remotely close. In Taiwan, there are always about five 7Elevens within walking distance. Their 7Elevens are high quality, not some rundown gas station like in the US. People go to 7Eleven to buy tickets for the train or baseball games and even often enjoy going there for lunch. However, even in a place that is so different, I was able to find enough in common to feel comfortable so far away from home. I was surprised to find a Taiwanese student shared a love for Jack Harlow.
I started studying Chinese last fall at Wesleyan and I was very hesitant to take the course initially. Learning Chinese at first can seem intimidating, but the professors at Wesleyan really care about your learning experience. Once you become acclimated to how to study the language and develop a foundation, it becomes much easier. I am extremely happy that I decided to start learning Chinese because it has opened up this whole different part of the world to me.
After my program ended, I spent a week in Taipei visiting with a high school friend, then traveled to Ho Chi Minh City and Cambodia before heading home. There were a lot of Chinese-speaking tourists along the way. One of my favorite parts was offering to take pictures for them, I would ask them in Chinese and everyone would have a look of surprise on their faces. Traveling to Asia broadened my perspective of the world, and it was fascinating to experience such a different lifestyle. Honing my Chinese showed me that if you commit to learning the language, fluency is truly an achievable goal. Spending a summer in Taiwan has made me even more excited to continue taking Chinese and CEAS classes at Wesleyan this fall. I really enjoyed my time in Taiwan. I think anyone who visits Taiwan will find that it is a very safe country that is full of kind and caring people who are excited to welcome anyone who is interested in their language and culture.