This past Tuesday evening, a slightly unlikely congregation of Wesleyan community members gathered at Archaeology professor Kate Brunson's home.  Dr. Henry Meriki, Wesleyan's current Scholar At Risk, will be leaving us after two years of teaching Public Health courses in our Molecular Biology and Biochemistry department, and Kate and her partner, Ezra, generously hosted the gathering.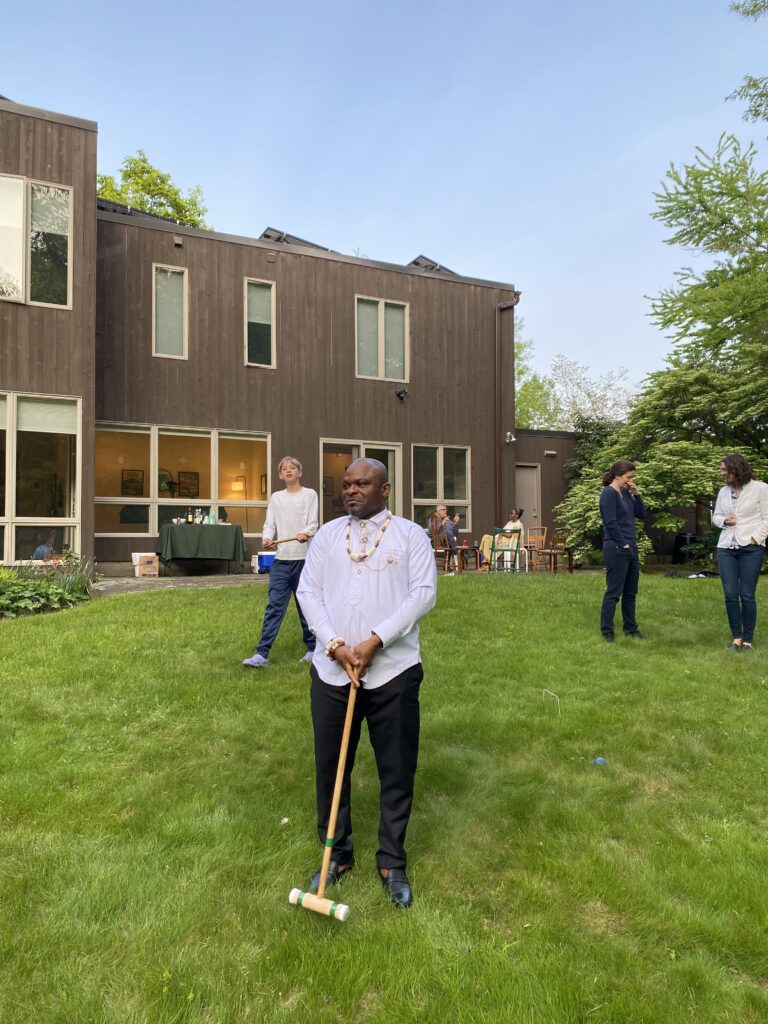 The celebratory event brought together members or our religious community, our retired community, the African Studies Department, the Fries Center for Global Studies, and the Molecular Biology and Biophysics Department for an evening of celebration and fun.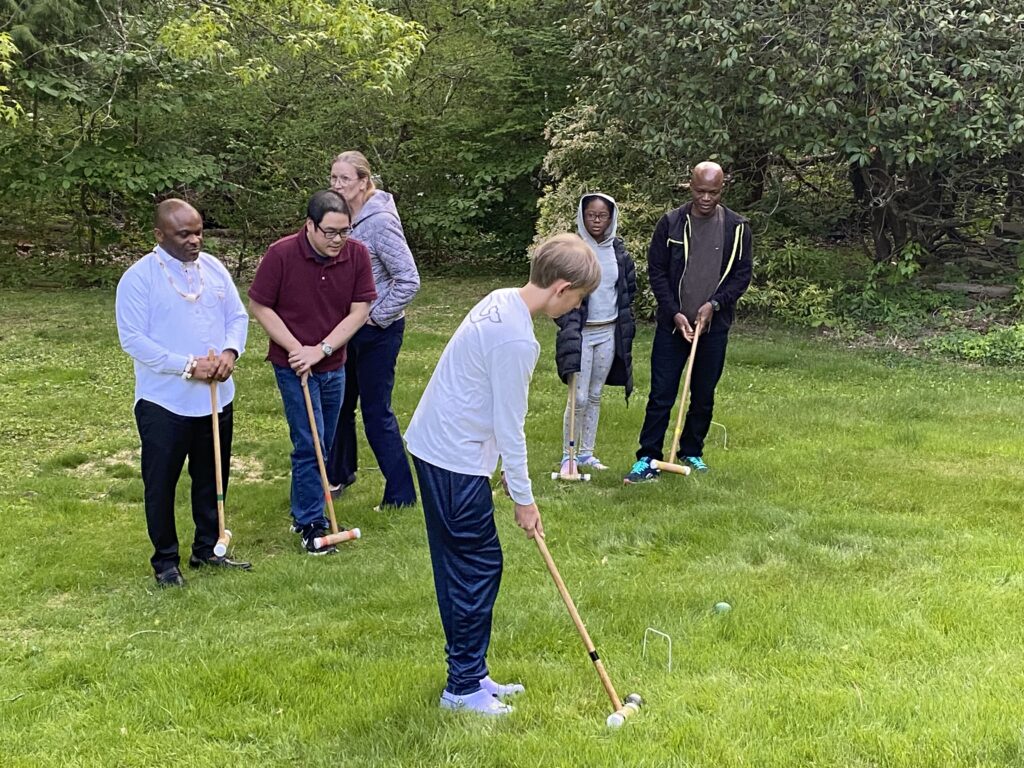 Following an energetic and humorous game of novice croquet led by Ezra, Kate's husband, we enjoyed a meal together, including a delicious red snapper prepared in a traditional Cameroonian way by Henry himself. Before indulging in dessert, we spent some time reminiscing about the ways Henry has impacted our community during his time here. Guests mentioned how Henry has been a big brother to some younger African colleagues, how he has been able to connect with many students in an enduring and unique way, how he has taught us about Cameroonian history and politics, how he has patiently navigated some of the most basic and repetitive questions about his background, how he has contributed to and benefitted from his faith community here at Wesleyan, how passionate he is about his science, and how he has engaged his humor, intellect and perspective to impact our community in a lasting way.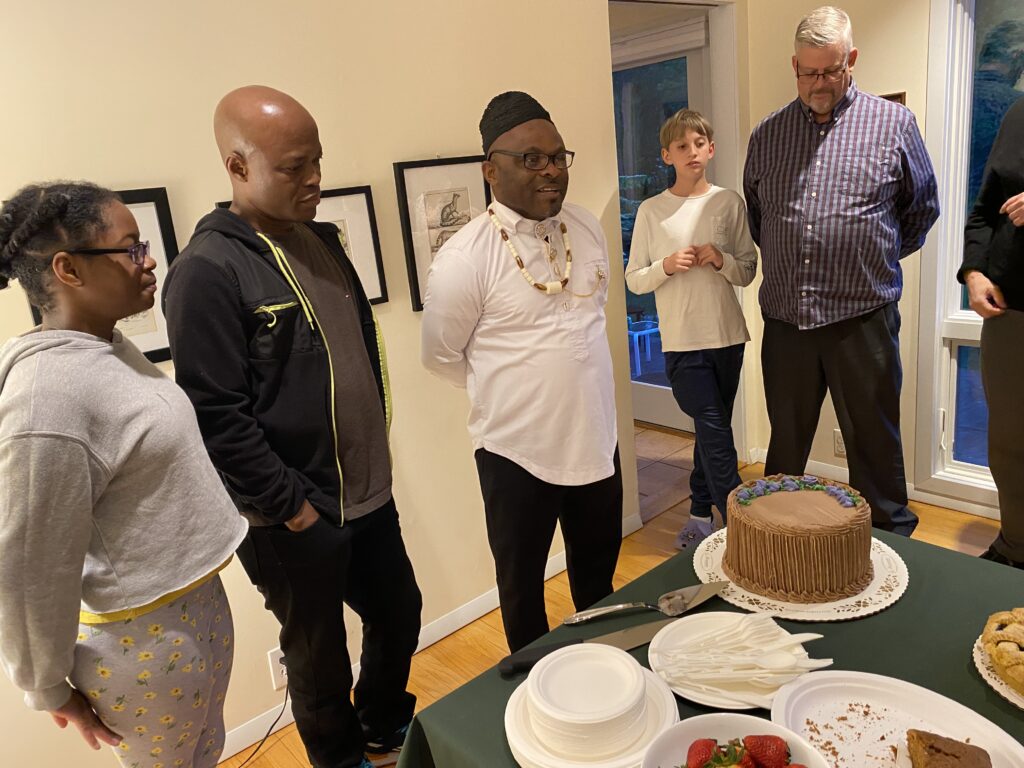 We are so honored to have hosted him during these months and years and this send-off event highlighted some of the tangible and intangible mutual benefits of hosting a Scholar at Risk. While he was sheltered from danger back home, Henry's experiences have brought insight about largely underreported global conflicts to our campus in a way that no one else could, and he has been able to bring together a diverse cross-section of the Wesleyan community that found common interest and concern across backgrounds and disciplines.
We will stay connected to Henry as he moves on from here, and we look forward to welcoming new scholars to our community soon.
Written by Anita Deeg-Carlin, Associate Director of Intercultural Learning at the Fries Center for Global Studies, adeegcarlin@wesleyan.edu