The Fulbright U.S. Student Program is an initiative of the U.S. Department of State designed to expand the perspectives of recent graduates, graduate students, and young professionals. Fulbright recipients conduct research, teach English, or pursue graduate studies in 140 partner countries each year. Lexie Prendergast, a Wesleyan graduate in the class of 2020, generously shared about her experience abroad as a current recipient of a Fulbright English Teaching Assistant (ETA) Scholarship. 
For her ETA placement, Lexie works in two different secondary schools, one French and the other Flemish. She described the many ways that these placements have enabled her to observe the cultural and linguistic divides within the Belgian education system. Lexie has had an amazing experience as an ETA and highly recommended the program in Belgium.
Outside of the classroom, Lexie has taken advantage of the political connections of Belgium's Fulbright Commission. She was chosen as Belgium's delegate to the annual EU-NATO conference and has visited the European Court of Justice, European Parliament, and the U.S. mission to NATO and NATO headquarters. As a Fulbrigther in Belgium, Lexie has both met Ambassador Adler (American Ambassador to Belgium) and been invited to the home of Ambassador Mark Gitenstein (American Ambassador to the European Union) by his wife, Libby Gitenstein, for tea.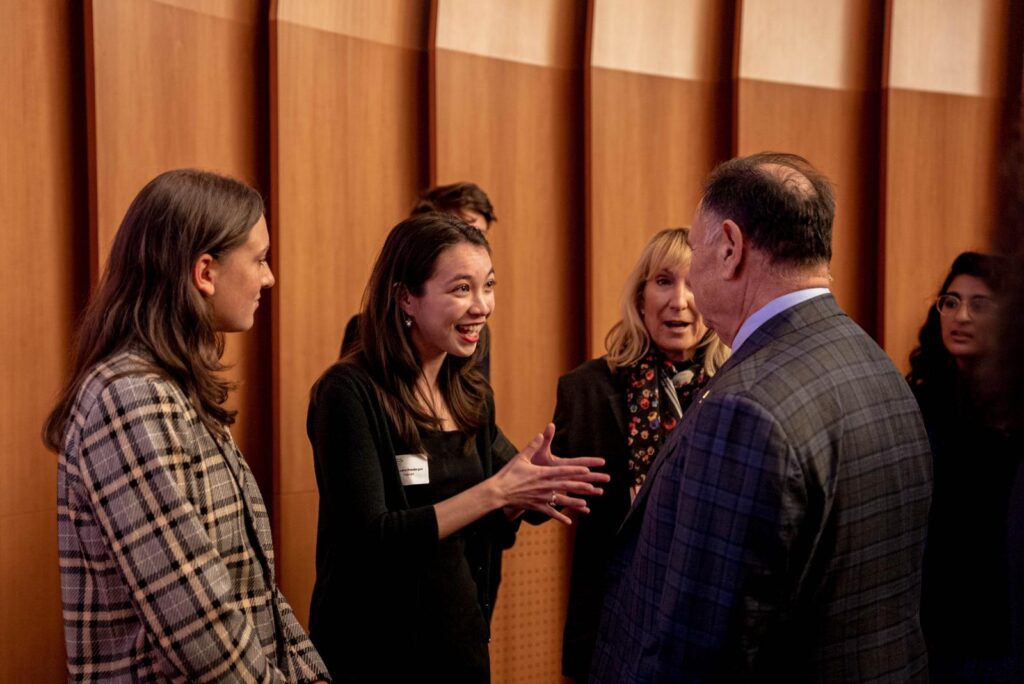 Lexie reports that "This is a great program for any Wesleyan grads who may have majored in Government or have an interest in EU politics." She feels very supported by the Fulbright Commission in Belgium, and reports that the program is hands-on and well connected: "It's an awesome program, and I couldn't recommend it enough. I can't believe my time on this grant is coming to an end soon, but I feel so grateful for this year."