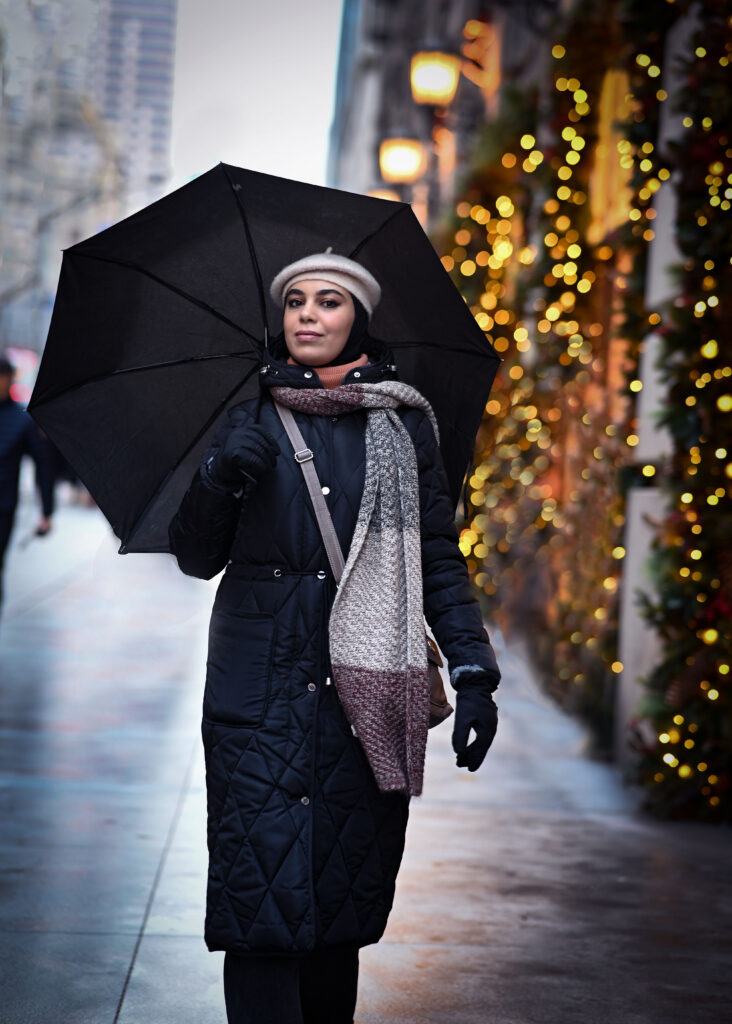 Hello! I am Amira Ounis from Constantine, Algeria. Constantine is one of the ancient cities in the world. It is known with its seven hanged bridges that date back to ancient epochs. I graduated from a Teachers' College in 2017. Since then, I occupied a position of a primary teacher of English in high school. In 2021, I got my Master's Degree in Didactics of Teaching English as Foreign Language. Now, I am a Fulbright FLTA grantee at Wesleyan University. I assist in teaching Arabic to beginner, intermediate, and advanced students. As an FLTA, I hold the Arabic table weekly. Some students and even other FLTAs come to enjoy snacks and coffee or tea from different spots of the Arab World. Each time, I try to shed light on a new cultural aspect, and we have much fun all together.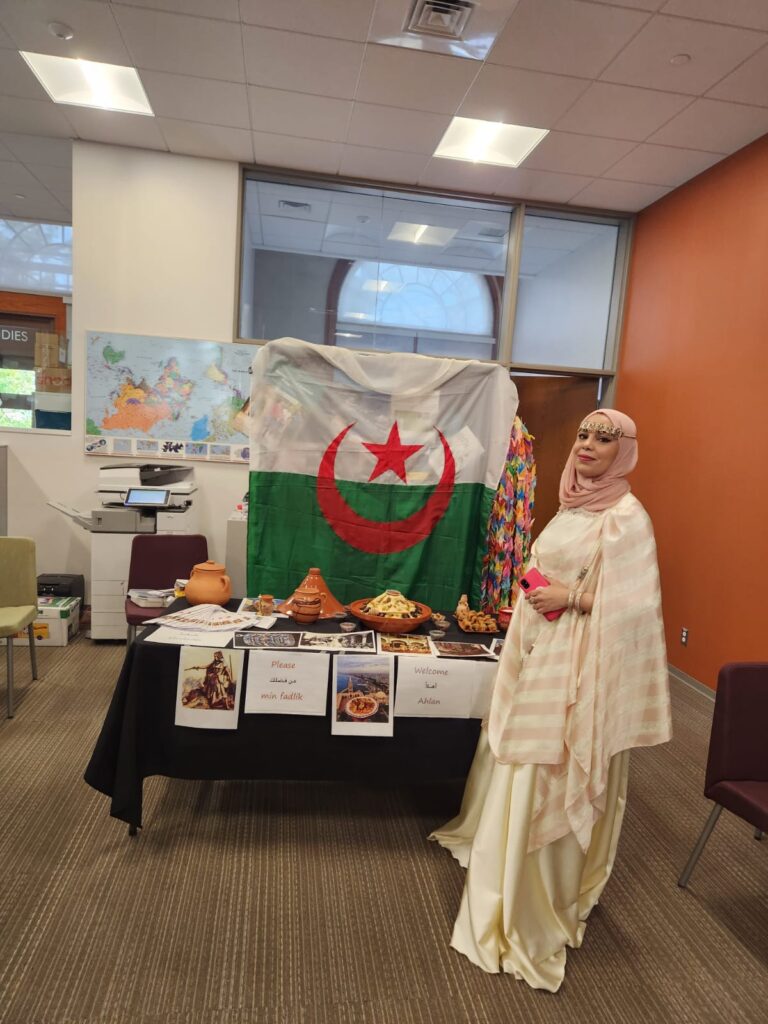 The most exciting thing I did at Wesleyan was the Potluck during International Education Week. All the FLTAs prepared traditional food and snacks, and we were really surprised for the large number of the university staff and students that attended the event. In the same week, I visited a primary school in Connecticut as a guest speaker to present my culture. I had much fun with the kids, especially when I taught them a traditional dance.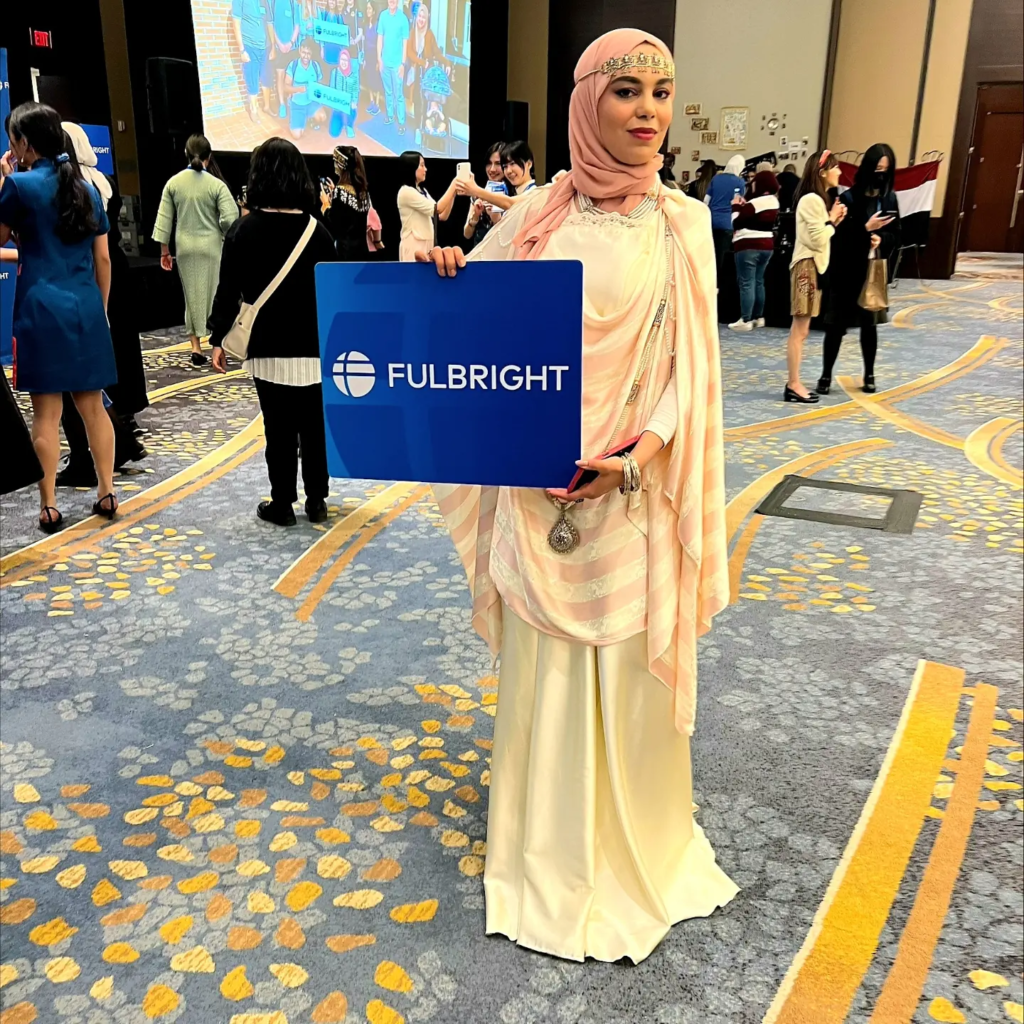 As a Fulbrighter, we were given five universities that we had to rank, but I believe it was Wesleyan that chose me because it, no doubt, fits my energy. The environment here is very welcoming. My instructor, Professor Aissa and my advisors Ms. Collingwood, Mr. Paris-Bouvret, Mr. Angle and Ms. Hagner are very supportive and helpful. I must also mention Verónica Socorro Matos for all her efforts with the FLTAs. I feel grateful being in Wesleyan.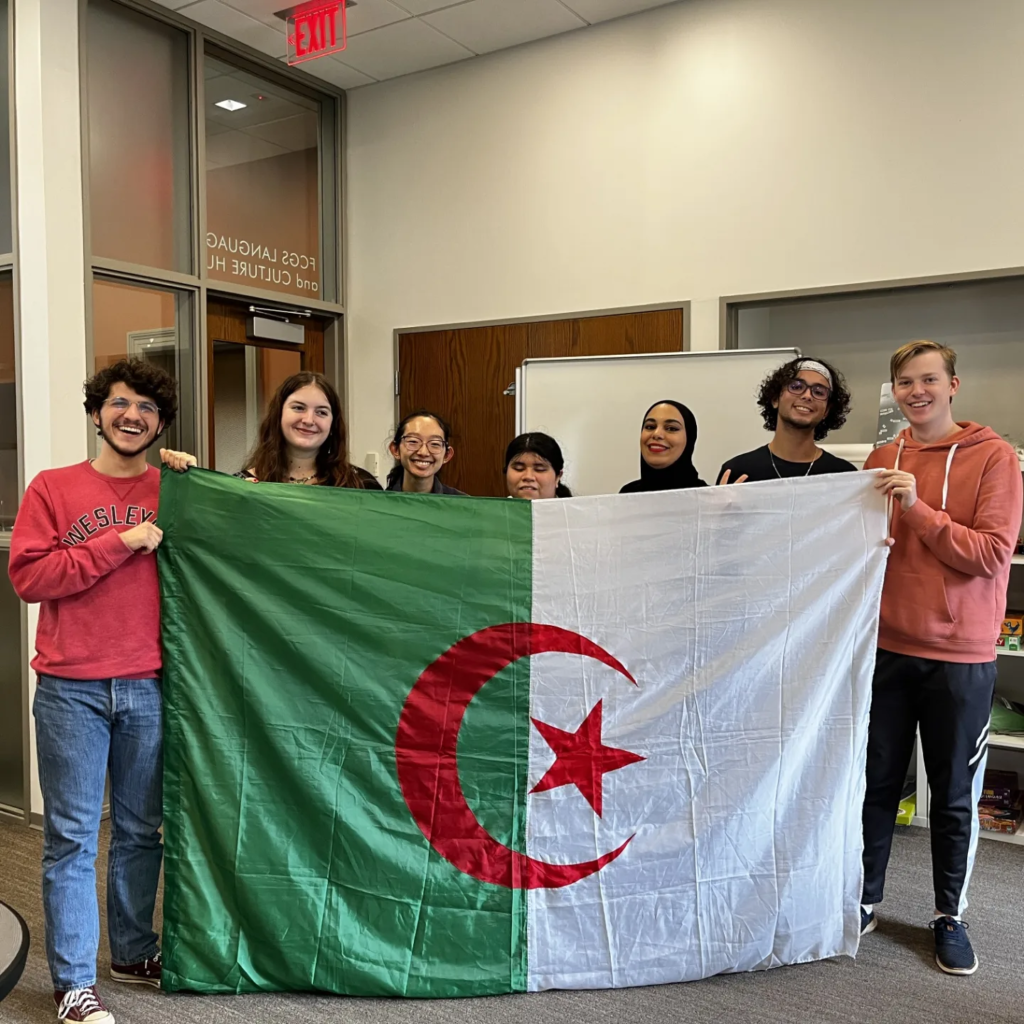 I am longing to let my students live an unforgettable experience with me not only through the TA sessions, but also through the extra curricular activities. This semester, I am planning to do Movie Nights monthly to help students get familiar with the different dialects of Arabic in addition to exposing them to different layers of culture and history.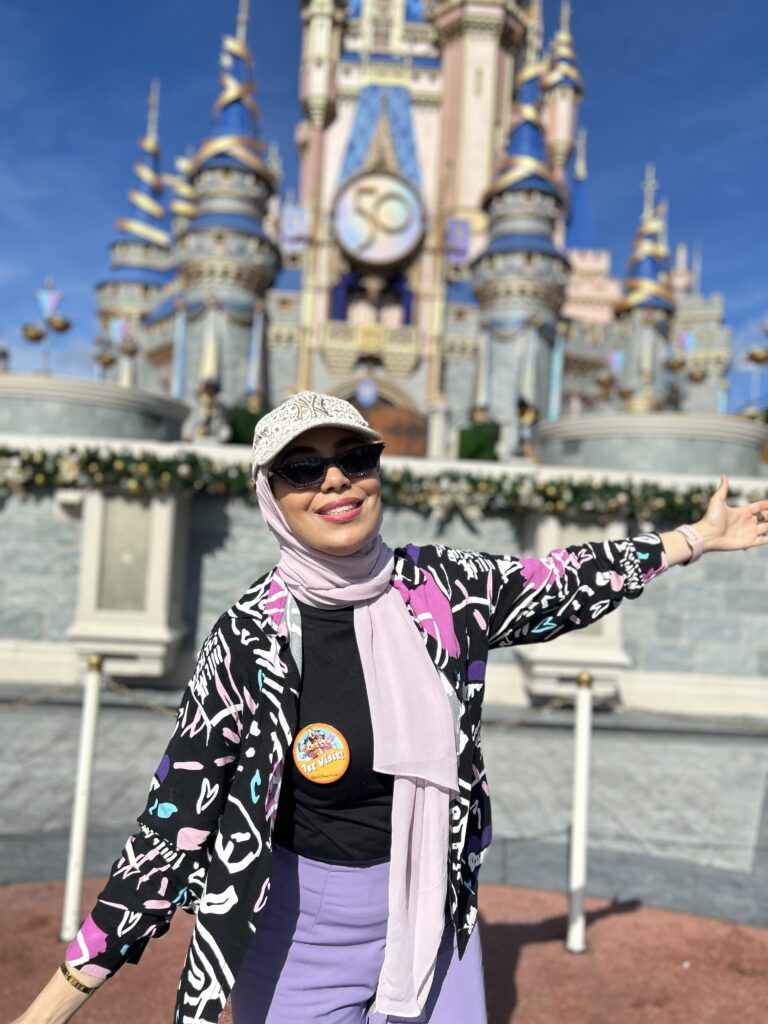 My favorite things are traveling and exploring cultures. I have traveled so far to five states and made the best memories there. I think I have explored much of the Northeast of the USA. I hope I can get the chance to see the South and the West coast. The two cities that I admired the most were New York city and Orlando. My experience in Disney World in Orlando was the best so far.
Amira Ounis, Arabic FLTA, aounis@wesleyan.edu