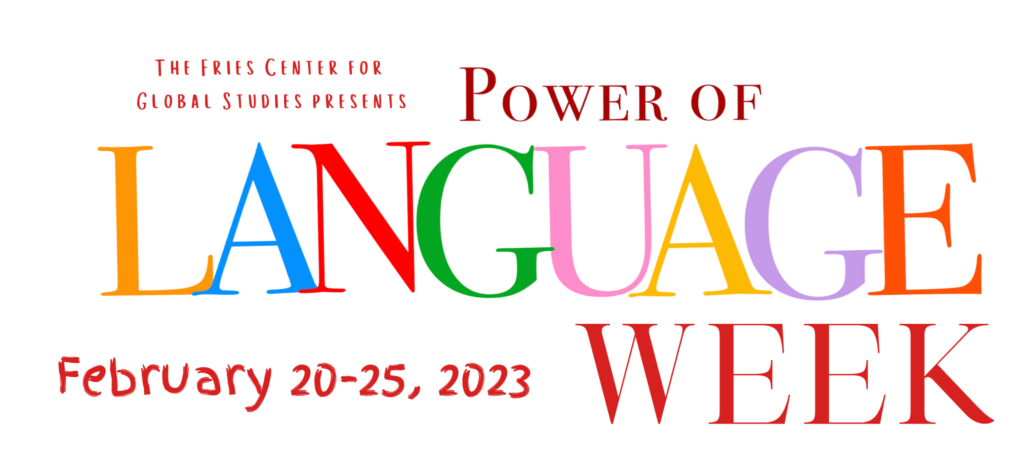 Power of Language is back for 2023! This year, in lieu of having Power of Language be a sole conference, we will be launching a week of events in honor of the Bengali Language Movement, and this year's themes for POL are: self determination to preserve one's mother tongue and the protection of critical languages.
Taking place from February 20th to February 25th, 2023, the Fries Center for Global Studies invites you to join us in celebrating the Bengali Language Movement and International Mother Language Day (February 21st).
At its roots, the Bengali Language Movement sought to have the linguistic and cultural rights of an entire population recognized and respected. The cause behind this movement was the partition of India into two different states, the Union of India and the Dominion of Pakistan, consisting of East and West Pakistan, in 1947 by British colonial rule. The Bengali Language Movement took place in East Pakistan, or East Bengal, after it was declared that Urdu, the language primarily spoken in West Pakistan, would be the only official spoken language, rather than their native Bangla. In a stand against cultural assimilation and linguistic oppression, citizens of East Bengal protested for the recognition of their Bangla language for five years. In 1952, it was once again reiterated by the Pakistani government that Urdu was the only official language, and this decree triggered more widespread protests held on February 21st across East Bengal. This movement continued for years and eventually gave rise to the nationalist movements in East Bengal, leading to their declaration of independence on March 26. It would take a liberation war for Bangladesh to finally be free and independent in 1971. Decades later, the 21st of February was officially declared by UNESCO as International Mother Language Day.
Interested in creating an event and being part of POL? Sign up here or contact Verónica Socorro Matos at vsocorro@wesleyan.edu