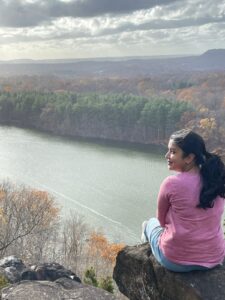 Hello everyone! My name is Priyanka and I am the Fulbright FLTA for Hindi Language at Wesleyan for the academic session 2022-2023. I am from the beautiful, ancient and diverse country India. I was born in Kolkata, also called the city of joy which is located in the eastern part of India. I studied in Pondicherry in the Southern coast of India and lived and worked in Varanasi, one of the ancient living cities of the world. All these beautiful and distinct cities have helped me in learning more about cultures, people and their behavior. And made me a language enthusiast.
I am a dance loving, coffee addict person, who enjoys watching K-dramas and visiting new places. Oh!! And I love wearing saree.
I can speak quite a few Indian languages and am working on some foreign languages. I am trained in Indian Classical dance Bharatnatyam and Kathak, in Rabindra Nritya and Salsa.
Life before WES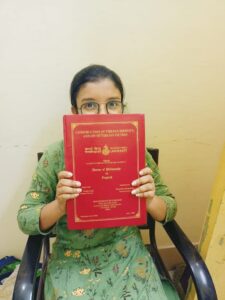 Before coming to Wesleyan, I was working as a Teaching faculty at Banaras Hindu University where I taught British- American Literature, Postcolonial Studies, New Literature and Women and Gender Studies. This year, I also submitted by Doctoral thesis on Contemporary Tibetan Literature in English. In my thesis, I have worked with writers settled in PRC, Exile and Diaspora and did a comparative study of their outlook towards Tibetan Identity.  I have been working with various NGOs working for the cause of Tibetan Refugees in various settlements of India like Dharamshala, Bylakuppe etc.
Earlier in 2020, I was selected for Asian Graduate Student Fellowship at the Asia Research Institute of the National University of Singapore.  In 2021 I was awarded the best policy paper, titled Labour Integration of Asylum Seekers in the EU: Challenges and Solutions at Summer Training School on Legal and Political Challenges of Migrants' Integration in Europe organized by University of Tuscia.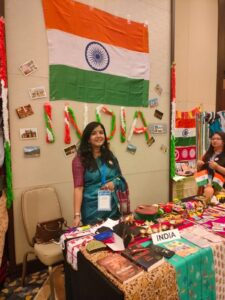 My Fulbright Journey
The purpose of applying for this Fulbright Fellowship was to experience a different side of life and enjoy it outside the known norms, to learn and interact with new things, harbinger new ideas meet new people and make new friends from all around the world.
It has been 3 months since I arrived, I have already explored so much in terms of people places and events. In November, I participated in Fulbright Conference in Washington and represented my country. I have been able to make many friends and visited new places, ate and cooked innumerable foreign dishes, etc. I wish to continue to do so and create as many memories as I can.
Priyanka Chakraborty, Hindi-Urdu FLTA, pchakraborty@wesleyan.edu