Announcing the Contemporary Cinema from the Hispanic World series, which showcases recent award-winning films from Latin America and Spain. All screenings will take place on Thursdays at 8:00 pm from 10/7 to 11/4 at the Goldsmith Family Cinema. This year we have these extraordinary films from Mexico, Chile, Spain and Panama:
October 7 – Lemebel – Dir. Joana Reposi Garibaldi,  2019 (Chile)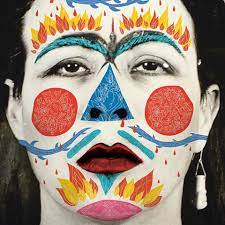 Chilean performance artist, writer, anti-fascist, cross-dresser, and queer activist Pedro Lemebel (1952-2015) was a larger-than-life icon of his country's gay liberation movement. In both his work and his life, he blended humor with spectacle, working for a new and expansive view of sexuality rooted in solidarity with all marginalized groups. The director, a friend of Lemebel's, gathers archival footage, images, and slides from Lemebel's personal collection. At his own urging, she continues to film him during his last weeks, before his death from throat cancer. Lemebel is an artistic biography of a brilliant and provocative man, and an intimate portrait of an artist at the end of his days, making sense of it all. 
October 14 – Identifying Features –   Dir. Fernanda Valadez,  2020 (Mexico, Spain)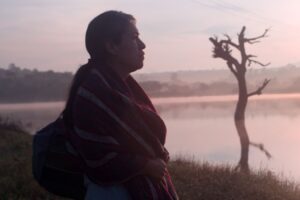 Middle-aged Magdalena has lost contact with her son after he took off with a friend from their town of Guanajuato to cross the border into the U.S. Desperate to find out what happened to him—and to know whether or not he's even alive—she embarks on an ever-expanding and increasingly dangerous journey to discover the truth. At the same time, a young man named Miguel has returned to Mexico after being deported from the U.S., and eventually his path converges with Magdalena's. Valadez crafts a lyrical, suspenseful slow burn, equally constructed of moments of beauty and horror, and which leads to a startling, shattering conclusion.
October 21 –  Rosa's Wedding –   Dir. Icíar Bollaín, 2020 (Spain)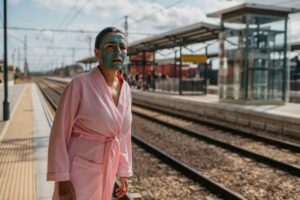 Rosa, about to turn 45, realizes that she has always lived for others, so she decides to press the nuclear button, shake things up, leave it all and grab hold of the reins of her life. But before all this, she wants to embark on a very special commitment: a marriage to herself. She soon discovers that her father, her siblings and her daughter have their own agenda, and that changing her life is going to be anything but easy since it is not in the family script. Marrying, even if it is with herself, will be the hardest thing she has ever done.
October 28 –  The Wolf House –  Dir. Cristóbal León, Joaquín Cociña, 2018 (Chile)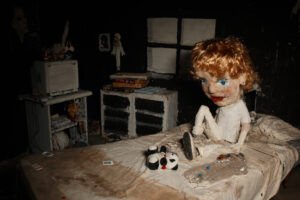 María, a young woman finds refuge in a house in the south of Chile after escaping from a sect of German religious fanatics. She is welcomed into the home by two pigs, the only inhabitants of the place. Like in a dream, the universe of the house reacts to Maria's feelings. The animals transform slowly into humans and the house becomes a nightmarish world. Inspired by the actual case of Colonia Dignidad, "The Wolf House" masquerades as an animated fairy tale produced by the leader of the sect in order to indoctrinate its follower
November 4 –  Panquiaco –  Dir. Ana Elena Tejera, 2020 (Panamá)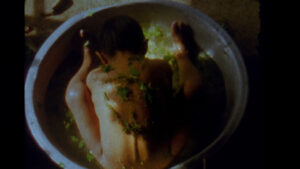 Many years ago, Cebaldo bade farewell to his family, who are members of Panama's indigenous population. Now, working in a Portuguese fishing port, he is overcome by nostalgia every evening. So begins this intimate, philosophical reflection on personal and cultural homesickness, memory and identity. Poetic texts mix with strongly cinematic images to set the tone, which was partly inspired by director Ana Elena Tejera's research into pre-colonial stories and myths. We are brought along on a journey of an indigenous story of creation through a funerary ritual to the celebration of a political uprising. Cebaldo returns to Panama, where tradition lives on, but his youth is gone. Unburdened by genre, Tejera bleeds narrative and documentary forms into reverie.
This event is sponsored by the Thomas and Catharine McMahon Fund of the Department of Romance Languages and Literatures, the Latin American Studies Program, and The College of Film and the Moving Image.