Written by Genesis Garcia '22

Image (left to right): Fitzroy 'Pablo' Wickham, Indigo Pellegrini de Paur, Grace Lopez, and Will Briskin
The Thomas J. Watson Fellowship is one of the many prestigious fellowships that Wesleyan students can apply to. National fellowships are completely funded programs that support independent study, exploration, research, or teaching for about a year, mostly outside of the United States. The Watson Fellowship is open to graduating seniors of all academic backgrounds and citizenships who are nominated by one of the 41 participating colleges. The Watson encourages students to engage with their deepest interests on a global scale. Fellows develop original projects and embark on a year-long journey of personal insight. Each year Wesleyan may nominate four candidates.
This year's Wesleyan nominees are Will Briskin, Grace Lopez, Indigo Pellegrini de Paur, and Fitzroy 'Pablo' Wickham. Each of these candidates has gone through a rigorous campus application and interview process. They all come from a variety of disciplines and hope to do amazing things as Watson Fellows.
---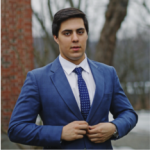 Will Briskin is double majoring in history and government. His coursework at Wesleyan has taught him how to learn, not necessarily what to know; therefore, he applied for the Watson so he could continue this independent exploration and expand on his critical thinking skills. The Watson presented a unique opportunity for him to dive into his personal passion – woodworking. With the Watson, he hopes to investigate communities of woodworking around the world, and explore how the intergenerational passage of the craft shapes or influences the relationship between the woodworker and apprentice.
---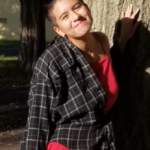 Grace Lopez is a Film and Anthropology major. They are passionate about community building, screenwriting, and music. Their Watson project would explore the diaspora of Cumbia (a music genre), its transformations, and the grief from community displacement that informs the genre.
---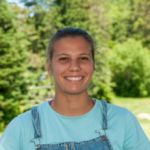 Indigo Pellegrini de Paur is a Government major and a Middle Eastern studies minor. Indigo applied to the Watson Fellowship because she is excited about the prospect of exploring a topic that she is truly passionate about. Indigo plans to visit sports-oriented NGOs in Turkey, Greece, Kenya, and Uganda to better understand how the global phenomenon of sports as a vehicle for social change manifests in various local contexts. Specifically, she will focus on the positive impact of sports on the lives of refugee girls and women in healing trauma and building community.
---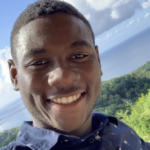 Fitzroy 'Pablo' Wickham '21 is a Neuroscience and Theatre double major with a Chemistry minor, who hails from Jamaica. Pablo is Wesleyan's Senior Class President, a Head Resident in ResLife and an undergraduate researcher in the Naegele Lab. He heard about the Watson Fellowship from WesMass in his freshman year and immediately knew it was something he wanted. Pablo feared he wasn't eligible since there are so many of these opportunities that preclude international students, but was relieved to learn that wasn't the case. His proposed project combines neuroscience and theatre interests as he seeks to explore the evolution of storytelling in different cultures across the world, investigate how storytelling formats affect memory/learning and observe how the art serves to prevent societal forgetting.
---
We are so excited for the Watson nominees and congratulate them for their courage and determination and wish them success in the national competition!
To learn more about the fellowship process and the different kinds of fellowships to apply to go to the Wesleyan fellowships website.