Written by Abe Kipnis '19 with Inayah Bashir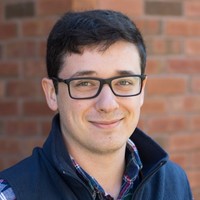 Abe Kipnis '19, a physics and College of Integrative Sciences major, won a Fulbright grant to Finland for 2020-2021 to pursue a Master's degree in Computational Engineering and Technical Physics at the Lappeenranta-Lahti University of Technology (LUT). (Click to read about Wesleyan's other 2020 Fulbrighters).
The Fulbright U.S. Student Program is a federally funded program established by Senator J. William Fulbright after World War II to promote "international good will through the exchange of students in the fields of education, culture, and science." It is open to graduating seniors and recent alumni from any academic background who are U.S. citizens. The Fulbright offers several types of opportunities: research, creative work, graduate study, and English teaching. Ultimately, it provides an opportunity for American graduates to engage in a cultural and academic exchange in a global community. Wesleyan students and alumni have won Fulbright grants each year, and we were named a Fulbright top-producing institution for 2019-2020.
We asked Abe to tell us about his motivation and program choice and to share his advice for potential future applicants. Here is what he said:
My motivation: I wanted to travel and see the world before working full time or diving into a physics or materials science PhD program.  I chose my country through a chance encounter at the 2019 APS March Meeting, the biggest conference for physicists in the US. I dropped in on a lecture on theoretical band structure calculations of a novel bio-solar cell, and the professor mentioned that his school was always looking for new applicants. Finding out that the Fulbright program offered a travel grant, 9 month stipend, and full scholarship to study there made the prospect look very attractive. In deciding to apply, I thought it was a moonshot, since I had no travel experience in undergrad, and I didn't have anything close to a 4.0 GPA. I decided to go along with it, since I was getting great support from the Fries Center for Global Studies with crafting my story, I would be able to use the essays in other applications, and I was enjoying the writing process.
My course of study is a two year masters program in Computational Engineering and Technical Physics, with a minor in Renewable Energy and Energy Efficiency, from Lappeenranta University of Technology (LUT) in Lappeenranta, Finland. LUT's curricula, centered around clean energy and water, circular economy, and sustainable business and technology are what attract me to the school. In the CIS colloquium my senior year, I enjoyed discussing research problems that focused on global issues related to climate change, so I was excited to find a school where I would be able to continue these conversations while learning technical skills. I plan to use the Fulbright to discuss and develop new global sustainable practices with diverse groups of students, and engage in sustainable materials science research with relevant subject matter experts.
Advice for future applicants: Reach out to other applicants in the same cycle. Get in contact with current grantees in your proposed country, ask them questions, and take a look at their essays. Try to identify, rather than compare, with their stories. Watch the YouTube videos on how to write a good Fulbright essay, and go through many drafts each of your personal statement and statement of purpose. I had friends, family, and academic advisors read my application. Look a little bit into the country's culture, history, politics, language. Treat the application process as a learning experience.