Contributed by Inayah Bashir '20
On Wednesday, February 12, a few students of color gathered at the Resource Center for a panel discussion about the process of applying to fellowships. The event was co-sponsored by the Fries Center for Global Studies. Three women of color who are current fellowship applicants spoke candidly about their experience with the process. The panelists were Inayah Bashir '20, Kiara Benn '20, and Ivy Lam '20.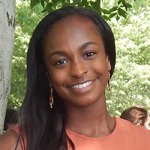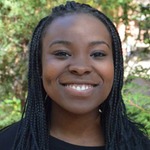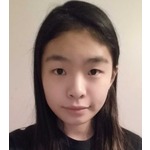 Inayah majors in the College of Social Studies. She applied for the Watson Fellowship and the Fulbright English Teaching Award to Kenya. Inayah is interested in exploring themes across the African diaspora from education to religion and spirituality.
Kiara double majors in Psychology and Dance. She applied for the Watson Fellowship and a Fulbright Study/Research Award to pursue a Master's degree in Dance Science at the Trinity Laban Conservatoire of Music and Dance in London. Kiara is very involved in the dance world here at Wesleyan (she is a co-director of Precision Ensemble, a member of Precision Troupe, and this year's Wesleyan Dancelink Fellow!). She is hoping to utilize fellowships to expand on her passion after graduation.
Ivy majors in Neuroscience and Behavior and minors in East Asian Studies. She applied for a Fulbright Study/Research Grant to Tianjin, China to study the cultural basis of the neural/mental health stigma in the Chinese community. Ivy is passionate about research and East Asian culture; she hopes to pursue a career of providing specialized medical care to the Asian American minority.
These three women shared advice about how to begin the application process, how to effectively communicate passion in application essays, and how to get the most out of applying to fellowships. The discussion panel was an intimate conversation in which participants were given the opportunity to ask questions. A huge takeaway from the event is that the application process is very impactful in helping applicants reflect on their passions, their future goals, their achievements, and their life journey. Each of the applicants were able to share a lot about who they are and why they are interested in pursuing fellowships.
The Watson Fellowship provides full funding for one year of purposeful, independent exploration in multiple countries outside the U.S. and is open to graduating seniors of all citizenships. Applicants should show passion, imagination, independence, leadership, and resourcefulness. Each year Wesleyan may nominate four candidates.
Fulbright Study/Research Awards provide full funding for one year of independent research or graduate study in any discipline in one of about 140 program countries.
Fulbright English Teaching Assistant Awards provide full funding for one year of teaching in an English language classroom in one of about 75 countries. In addition to their main grant activity, Fulbrighters engage in their host communities as cultural ambassadors for the U.S. The program is open to U.S. citizens who are graduating seniors and recent alumni.